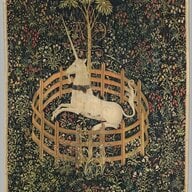 Joined

Sep 13, 2019
Messages

3,753
Yeah, that's about all he can do cause he ain't stopping this train!

Yeah, for everyone it's something different. For me it was the Alhambra motifs. Specifically the polish on the perlee edges, how shiny and precisely made they were. I'd stare at them on my wrist. The colored stones with the gold. Just perfect little creations that lifted my spirits. ***sigh*** I'm just an addict at this point. I have only one frivole piece, and one perlee piece. We'll see how long that lasts.
It's so true!
I can't get this necklace out of my mind - it's certainly not in budget right now but perhaps for an anniversary in the future:
https://www.vancleefarpels.com/us/e.../vcarp7ri00---frivole-pendant-mini-model.html
My only fear is that I definitely need the chain lengthened…hopefully VCA offers such services!
Do you have photos of your pieces somewhere? I'm certain I've seen them but I can't recall where!