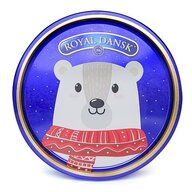 Joined

Jun 13, 2020
Messages

163
I have a soft spot in my heart for heirloom jewelry because not only do they transcend time, they likely carry with them stories of love.
So many of PSers have beautiful pieces of these antique pieces, that I would like to make a thread dedicated to heirloom pieces and their stories (if known).
I'll start with my two rings I inherited from my mother who inherited from my grandmother. Unfortunately I my mother does not know their stories but my grandmother was an avid collector of jade. The right one is significantly more rare than the left one according to my mom which makes me suspect it might be a jadeite. Both pieces are very old and the jadeite unfortunately has a small chip left lower corner. I have always been in love with the right ring ever since I laid eyes on it. After I got married, she gave both to me, and I plan to pass both down to both of my daughters.