The frst Advent Sunday is just around the corner and I don't have all the little gifts for my advent calendar yet.... 6 x 24 packets = stress for mom!
We have lots and lots of Christmas traditions and it's a very festive and cosy season for the family.
For me the most important pre-Christmas decorations are sprigs of Holly and a mistletoe. It comes from my maternal great great (at least) grandparents.
The mistletoe is supposed to keep bad spirits away and to protect the house.
This being 2020 and all I got the biggest mistletoe that will still allow us to use our stairs!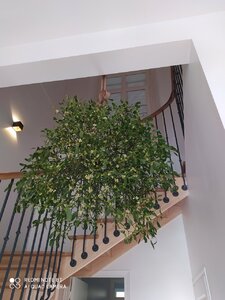 The mistletoe will be burned in the Easter fire (I guess to be sure anything evil is gone gone gone... I'm crossing my fingers this will work!
It's not considered bad luck to have Holly in one's home before Christmas where I am (an American friend commented it is in the US...).
So here it is: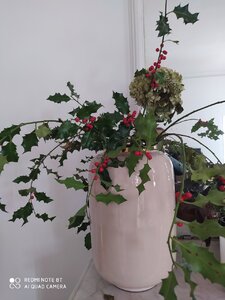 Our tree only goes up on the 24th. We're celebrating the German way: gifts on Christmas Eve late.
We've already started baking traditional cookies.. They're horribly addictive: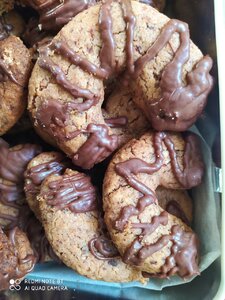 What about you?