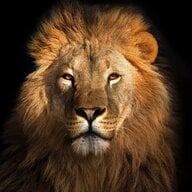 Joined

Sep 18, 2021
Messages

112
I've been considering various rings for a while now and took a trip to some South Asian stores in my area yesterday. The price of 22k-24k jewellery there is significantly cheaper compared to any 10k-14k available in the big commercial jewellery stores. I spoke to a jeweller about having a piece custom made in 18k and he recommended 14k to me instead randomly although I specifically asked for 18. I'm convinced it's so he can make a larger profit off the work, but anyways.

I keep hearing that 22k is too soft for jewellery, but all the South Asians where I live wear that. I just can't get myself to pay for a 14k ring at more than double the price after seeing these prices in the SA stores.

Those of you who own 22K -24k jewellery, do you mind sharing some pictures?