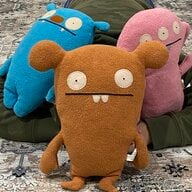 Joined

Oct 24, 2012
Messages

12,586
Hi Everyone,

It's been a while. I've been trying to refocus lately and figure out what I really would like.
I'm seriously considering a tennis bracelet and wanted to ask if PSers wouldn't mind posting perspective shots of their tennis bracelets. I have seen some threads of the diamond and tennis bracelets, but there is no thread that consolidates more recent acquisitions with shots from a distance, which would be very helpful. Can you also post the specs of your stones and bracelet as well, and your opinions on the setting type, metal type and how well it wears for you?
I am having a lot of trouble deciding on the right stone size for me and your help is very appreciated. My wrist is 14 cm, or just over 5.5 inches.
Below is one pic I took. Please feel free to comment on the appropriateness of the size for daily wear.
A little over 2 ctw, I think.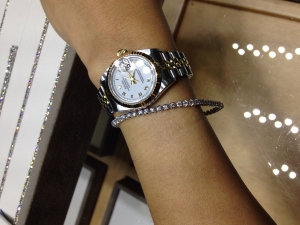 Close to 3 ctw...
Thanks for your help.