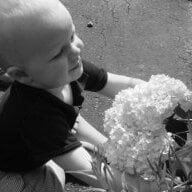 Joined

May 16, 2006
Messages

2,330
I work as a high school teacher in an alternative program and I share a room all day with one other teacher (he is the coordinator of the program so I guess he is technically my boss). I am with him all day and we get along great, but we definitely have a purely working relationship--i.e. there is a big age gap b/w us and we don''t really discuss any sort of personal matters or engage in a lot of small talk. He has met my fiancé a few times but knows no one else from my family.
I don''t know if I should invite him to my wedding first b/c of our formal working relationship and secondly, he wouldn''t know anyone there (It is also an out of town wedding). I highly doubt he would come and I actually think inviting him would make him feel awk. All that said, I still have this inkling that etiquette would dictate that he should be invited b/c he is essentially my only co-worker and I am with this guy all day long!
What do you guys think?