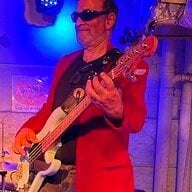 Joined

Jan 7, 2009
Messages

8,449
Here's an exchange from a different thread between my good friend Garry and I
Garry H (Cut Nut)|1481679632|4107028 said:

Rockdiamond|1481671942|4107011 said:

HI Garry-
Just a slightly different take:
For a shopper looking for a "normal" diamond, such as a 1 1/4ct H/SI- a category where there's a lot of options: is it a good idea for a consumer to purchase a diamond that will cost them hundreds in assessment fees right out of the box? Sending a stone to an appraiser would entail such cost.

About twining wisps- my experiences are different- I've not seen a lot of VS2's with twining wisps that affected brilliance. That's not to imply you have not- I'm sure you have.
But it does make my statement about looking in person and how an honest trained professional can earn their salary by examining a diamond together with a consumer, and showing them the imperfections and how they affect the diamond.
In such a case it might be entirely possible a professional would not use IS or ASET.
That will likely change more over time- but there's still plenty of knowledgeable , honest professionals that do not use IS/ASET

Hi David, for the sake of learning - here is an example of a stone that based on the inclusions visible under 10X the stone would probably be a low VS2 - but GIA graded it SI1 - and in my opinion that is how they grade stones which are slightly milky hazy as this one is. The photo was taken using ViBox, which you have and I was one of the developers - so we can see the life is down a bit.

We are not arguing however - I am just warning consumers that when a clarity grade looks too good to be true, there is almost always a hidden nasty.

I think GIA should be sued by all the people who bought these yucky diamonds for loss of sparkle.

GIA should come here and defend the fact they give this stone their top cut grade - which implies it sparkles, but use jargon that conceals the fact the stone has reduced life and sparkle. It really is criminal. It is done to enhance sales at the cost of consumer confidence.
It is a good subject and rather than threadjack...
My take is that GIA issues "clinical" grades.
As a someone who has spent a lifetime working as a diamond grader, this has always been something I felt good about. After all, you need a competent human to evaluate a diamond.
AS you point out Garry- prices too good to be true are generally based on issues with a stone's appearance, regardless of the GIA grade. In this way, the market adjusts for the inadequacy of a given stone- and the superiority of another.
The reason I do not see this as a case of bad intentions on the part of GIA, is that it is a lab that offers no value judgment. To this point GIA issues a fairly clerical, non judgmental report that identifies a diamond.
Clarity is a great example- some SI2's are eye clean, others have easily visible imperfections.
GIA does not grade the clarity based on if you can see it- rather if it exists.
I get Garry's point- but the alternative is for GIA to "dictate" what looks best.
Fancy cut grading is a great example of sometime that's virtually impossible to quantify inclusive of taste.
I also believe that if it can, GIA will go in the direction of trying to eliminate my job as someone who assesses diamonds for a living.
What do y'all think- should GIA include more "practical information" on the report- such as "eye clean", "foggy" or other descriptive terms?
How about value?