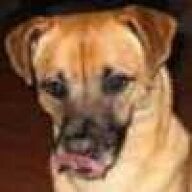 Joined

Nov 8, 2005
Messages

712
[ETA: Yummy pics from my visit to WF below!]


Yay! I get to shop for another e-ring!

It's for my sis, whose soon-to-be FI called me today to let me know he was ready to get down to biz. We talked diamonds for awhile and it was clear he was getting flustered… he was like, "can I just transfer $ into your bank account and you can buy it?" And he was serious! I told him I'd rather just narrow it down (to like 2) for him.
I asked my sis what she was looking for in a diamond, and she said "Big and round"… (a PSer in the making!). She's not talking PS big though... good news for her BF. She's thinking in and around 1 carat, which is fortunately what her BF is thinking too.
Sis's BF would like me to see the diamond IRL before he buys, which means it'll have to be a WF stone! He's looking to buy pretty soon... I've narrowed it down to these 4 ACAs and 1 ES. I don't know everything there is to know about RBs, though I'm trying to learn as much as I can, so bear with me! Experts... please let me know what you think!
#1

1.056 ct I SI1 A Cut Above H&A
$5,610.00
Item Code: AGS-4209010
. Report: AGS
. Shape: A Cut Above H&A
. Carat: 1.056
. Depth %: 60.7
. Table %: 55
. Crown Angle: 34.4
. Crown %: 15.1
. Pavilion Angle: 40.8
. Pavilion %: 42.7
. Girdle: 0.9%-1.7% faceted
. Measurements: 6.60-6.63X4.02
. Polish: Ideal
. Symmetry: Ideal
. Culet: Pointed
. Fluorescence: Negligible
HCA 1.1
Pasted from /www.whiteflash.com/hearts_arrows/A-Cut-Above-H-A-cut-diamond-47113.htm]http://www.whiteflash.com/hearts_arrows/A-Cut-Above-H-A-cut-diamond-47113.htm[/url]">
#2

1.1 ct I SI1 A Cut Above H&A

$5,775.00
Item Code: AGS-7523803
. Report: AGS
. Shape: A Cut Above H&A
. Carat: 1.100
. Depth %: 61.2
. Table %: 56.5
. Crown Angle: 34.7
. Crown %: 15.2
. Star : 54
. Pavilion Angle: 40.8
. Pavilion %: 43.1
. Lower Girdle %: 75
. Girdle: Thin to Medium Faceted
. Measurements: 6.65-6.68X4.08
. Light Performance: 0
. Polish: Ideal
. Symmetry: Ideal
. Culet: Pointed
. Fluorescence: Negligible
HCA 1.3
Pasted from /www.whiteflash.com/hearts_arrows/A-Cut-Above-H-A-cut-diamond-47901.htm]http://www.whiteflash.com/hearts_arrows/A-Cut-Above-H-A-cut-diamond-47901.htm[/url]">