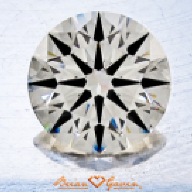 Joined

Nov 30, 2010
Messages

169
(kind of long
)
Background:
My gf and I are fairly young (early twenties) and have been best friends since high school. Even before we dated, every year during the holiday season we would drive around and look at Christmas lights. She absolutely loves the season, the weather, and everything about Christmas. We'd drive around and look at lights, listen to Christmas music, and drink hot chocolate... and after a while, it became a tradition. I asked her to our Senior Prom by leading her up to her doorway with candles and having a sign that said "try the backyard"... and I had put Christmas lights all over her backyard and I was standing there asking her to prom. She loved it and still talks about it today...
Well, 2 years of that tradition of looking at Xmas lights as best friends and another 5 years as boyfriend and girlfriend... this year I wanted to make our night of Christmas lights memorable.
Step one was to throw her off the idea of getting engaged this Christmas. We had been ring shopping, but I told her there's no way any jeweler can finish a ring before Christmas now (this was on Dec 12 or so)... so Christmas day is approaching and we're back in our hometown with family and all our friends are in town. I plan a fake appointment with
Brian Gavin
and other vendors in Houston for Monday and Tuesday Dec 27 and 28th... to throw her off any idea of me proposing on Christmas night. She says, "That sounds great."
Having her friends in town was awesome, as I wanted for there to be a surprise after the proposal and celebration with all family and friends. I sent a detailed email out to everyone who was in town (all of these girls will be in her party and the guys wil be in mine... then there were parents, siblings, aunts, uncles, and close family friends).
Proposal:
So, on the night of Christmas, she planned for us to do our annual trip with Xmas music, hot chocolate, and Christmas lights around the area... I go and pick her up (her entire family is already there they just ate dinner and everyone knows but her). I've already picked out the perfect park all lit up and a little private... very pretty. Christmas lights on the trees... a little area that's just all lit up and beautiful. We're driving around for a while enjoying our night and I eventually end up driving past this area... friends and family are meeting at their location which is a huge Christmas tree and a gazebo in a separate park down the street in about 15 minutes. So, my gf sees the lights to my prepared area and says "hey let's go out and take pictures! This place is gorgeous!" So, my plan has worked. I grab the ring from the side panel of my car door, and we get out and take pics in front of the lights and take a little walk around the park all lit up. We start walking back to our car and in this one section on the walk back is a little pathway with lit up trees overhead. I pull her aside and tell her I brought her here for a reason and tell her how much I love her and give my speech and get on one knee and propose to her under the Christmas lights.... reminiscent of my high school prom "proposal"... and she said yes.
She absolutely LOVED the ring and wouldn't stop looking at it during our car ride back "home". She's taking pics of it and asking me who knows and I tell her just her parents and mine... she's screaming about "can't wait to tell everyone!!!"... as I'm driving down the street to the waiting place with all our family and friends. She says "why are you pulling into this parking lot?" I said, "Trust me"... and we get out and walk around the corner to the lit up Christmas tree and gazebo in the park and our friends and family are there for a surprise with a banner and our dog is there and she just absolutely melts in enjoyment and happiness with all of them. Pictures are taken and celebration ensues. It's a cold winter night with Christmas lights everywhere. We then go to the nearest place that was open and just have drinks and celebrate the rest of the night and everyone just adoring the story and the ring on her finger.
The Ring:
Brian Gavin
Signature H&A Round Cut H color 1.582 carats... details in my other posts of course. Thankful again for everyone here at PS for helping me in my decision. The moment I was on my knee and opened the box, her eyes just lit up. Like "O...M...G" It was stunning. When I picked it up and saw it for the first time, the sparkle and brilliance were just amazing. When we arrived at the park with friends and family, everyone was just saying "OMG the ring is gorgeous!!! Look at it sparkle! How is it sparkling so much???" Then the next few days were filled with the same statements and the sunlight just makes it look incredible. I love it and am so proud and happy of my purchase
Excuse the dirty diamond and dim lit pictures, it makes it look dull I know but trust me, it's brilliant!.... I'll try and take better brighter ones and post them but these will do for now. Been so busy busy, but I really wanted to post back! I got so much help from everyone here and this forum/website is just absolutely amazing.
[img**removed by moderator.Please remember to remove logos**[/img]