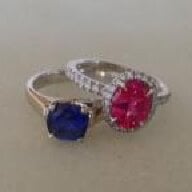 Joined

Feb 29, 2008
Messages

4,837
So I don''t know if I am going to be able to set my stone right away, it might have to wait until later in the year. But it is fun to think about, and the better idea I have what to do, the better I can plan and budget.
This will be my first gem stone where I don''t go for a super budget setting. But I need a little help as I can''t figure this stone out. I did an extensive google image search, and found several examples of spessartites that look great, and some that are just not my tastes. Based on all the pics I saw, here are some things I want in the ring setting
1) Yellow gold and diamonds
2) some yellow gold directly around the stone
3) I don''t think I can spend more than $1500-2000. I know this might seem high, but even with a setting of that budget, the project would still cost less than the sapphire project I did last year.
From there I am all over the place. I have found a bunch of settings, but there are pros and cons to each of them. I would love to do a custom setting (I would love to use Ocean Pearlman after seeing Gyspy''s ring, and I know she has worked with concave stones before, but I am thinking a custom setting is out of my price range.
Here is the stone. It is 6.3mm and I have a size 6 finger
In natural light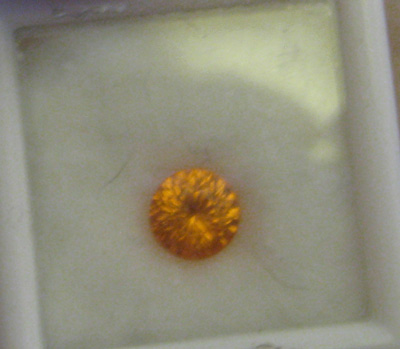 In artificial light