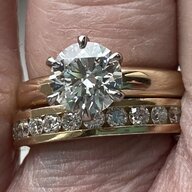 Joined

Feb 27, 2007
Messages

23,589
Good morning, my HLT friends. Can you believe it is September already? I sure can't.
Deegee gave me this idea to focus this month on how hard it is for us to wrap our minds around the changes we've made in our bodies. We don't really see ourselves with our new bodies even to the point of we don't even recognize ourselves. When you see yourself every day it is difficult to notice the subtle changes that take place from day to day. Taking before and during photos is very helpful so you can see the progress but trust me I know those before pictures are few and far between because none of us want our pictures taken especially if we don't feel good about our appearance. Be proud of your accomplishments big and small.
What interesting things have happened to you dealing with a change in your appearance?
I have a couple of stories to share.
The first one was we went out on my birthday and got me a new cell phone. We got home and I put on sweats and was setting on the couch reading the manual. Marty of course was playing with the phone – no way does he read the manual first. Monday I was showing friends of mine my new phone and was going through the pictures and I got all mad that Marty took a picture of "some woman" on my new phone. Then I noticed it was our couch and that was my laptop. That woman was me. I'd lost over 100 pounds then.
About the same time we ran in to a girl friend of mine at the mall. I was a few feet ahead of Marty and we were walking in to the store and I said hi to her. She gives me a dirty look and mumbled "hello" and just lights in to Marty in a very agitated. "So, where's Marcy" continuing to give me the evil eye. I said "Tammy, it's me". She had not seen me at all since I started my diet. She thought Marty was out with some other woman.
The last one was when we were at the hospital waiting around while Marty's grandma was in the emergency room. They asked us to leave for awhile so we were in the cafeteria. I had just had my hair highlighted that weekend and it was very blonde. I decided to go to the restroom and of course I was in deep thought. I came out of the stall, washed my hands and turned to walk out of the restroom I saw some skinny blonde lady and jumped back and said excuse me. She didn't answer thought because it was ME and I had turned to face a wall of mirrors! D'oh!
Well, if I start now I might get to bed by 11:30.
Laters,

Marcy