I wanted to send out a big thank you to all of you at PS. I have found so much helpful information and inspiration on this forum. I just finished a sapphire three stone ring project. I purchased a sapphire directly from Sri Lanka. I found the vendor through PS. It was Ivan at Adamant International. He was very helpful and sent several pictures and videos to help me make my selection. Then I sent the sapphire on to Jonna at
IDJ
. I again found
IDJ
on PS. I had a seven stone diamond band made last year at
IDJ
and was very impressed. It is super sparkly and very comfortable to wear. I sent Jonna some idea pics that I had found on PS and they created a beautiful setting. I wanted something low, secure, and comfortable. I wanted to post pics because I found it so helpful when I was researching ideas to see other people's rings and hear about their experiences.
Thank you!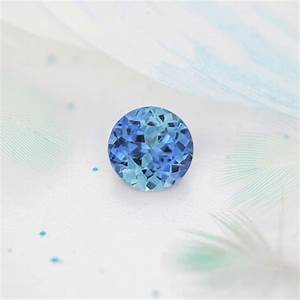 Variety: Teal sapphire
Weight: 1.12 ct.
Color: Intense medium to medium-light toned blue with cyan zoning
Shape & cut: Round, standard brilliant crown with a Portuguese cut pavilion
Dimensions: 6.05 – 6.11 x 3.93 mm
Clarity: Eye clean
Treatments: None
setting platium 2mm band with 4mm lab created diamonds
I am wearing it with my 3mm platinum wedding band.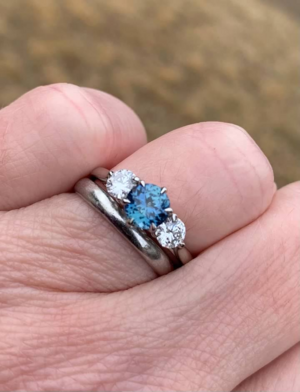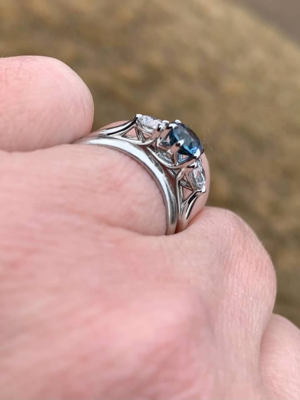 Last edited: