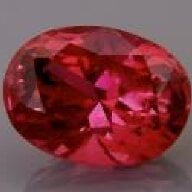 Joined

Aug 14, 2014
Messages

363
Hi, everyone. It has been a long time since I started a thread in this forum but I wanted to post a rave review about BG Stones on instagram. Here is their Instagram page:
Welcome back to Instagram. Sign in to check out what your friends, family & interests have been capturing & sharing around the world.
instagram.com
I recently made a significant and expensive purchase from BG Stones and the entire experience was wonderful from start to finish.
First, the customer service was amazing. I communicated with the vendor through Instagram dms and every question I asked was answered thoroughly and promptly. The person I was in touch with was professional and polite and made the entire process of buying the stone easy and stress-free.
Second, I am located in the United States and I was concerned about receiving a shipment from Thailand and about the return process, if necessary. Shipping was handled quickly and efficiently by the vendor and the stone arrived in less than a week after I purchased it. The stone was fully tracked and insured through FedEx.
Third, the vendor's return policy is excellent and definitely put me at ease. They offer full returns minus the costs of shipping. Also, they accept multiple forms of payment. I wound up using PayPal.
Finally, the vendor's pictures and videos of the stone were entirely accurate. The stone that I purchased looks even better in person than it does in the videos and photos. The color and brilliance of the stone were not exaggerated at all by the vendor.
In short, I highly recommend b.g.stones
I know that buying from overseas can be nerve wracking but I would comfortably buy from b.g.stones again.