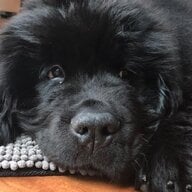 Joined

Jul 27, 2007
Messages

6,299
Hi all--long-time PSer, but it's been forever since I've posted in Rocky Talky.
My DH bought my engagement ring at a B&M jeweler here in Boston (Shreve, Crump & Low) back in 2006. I love the ring. I always have. But the setting is one that needs to be babied and I don't live a babying kind of life. I'll post a picture below, but the problem is that there are two very small (~20 point) pears that are held into the setting by tiny (1 point) bezeled melee that serve as prongs. I love the design of it, but I've always worried about how delicate the setting is.
Long story short, last week one of the pears fell out of the ring. By pure miracle, I found the tiny sidestone, but I think my best option is to have the setting completely remade in lieu of simply putting the stone back in the same ring.
I'm beyond sentimental about this ring. I am a little bit crushed about having to reset it. But I already rarely wear the ring and I definitely don't want to have to worry about losing a stone every time I wear it. What I think I'd like to do is re-create the setting as close to the original as I can, but make it much more secure.
I'm thinking I would like to bezel set the center stone, then have the pears (and maybe some 5 point rounds) bezeled as well. The look will be different from what I have now, but I want to re-use the sidestones if I can. I'm hoping that adding milgrain will keep it looking more antique/delicate while the bezel will make it very sturdy. Plus I've always loved a bezeled asscher. I think LTP's bezeled asscher was the first I every saw and it was (is) perfection to me. And lil' misfit's bezeled asscher with milgrain and sidestones is stunning and made me realize that you can bezel and asscher and add sidestones and it will look great.
So I need help with where to go from here. Is there a vendor that does amazing bezel work? I'm leaning toward
BGD
because I've worked with them in the past on a pendant and they were lovely. But I'm open to using another vendor. Because I spend less time in RT these days, I'm not sure if I'm missing out on a vendor who does great bezel work. Would love some opinions.
Also, as always, feel free to tell me if you think this is a terrible idea. I'm so heart-broken about having to do this that I'm afraid I'm not thinking clearly. Posting a pic of the original setting and the mishap that I want to avoid in the future. Thanks, all!!