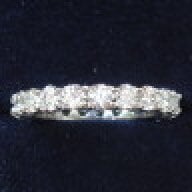 Joined

May 4, 2008
Messages

884
I didn''t want to thread jack on Hudson''s thread so here is my question.
My shower is next month and im stalking my registry! bad bad i know.
but the gifts that some people have got are being sent to our home already! arrived today.
\
Does that mean they are not coming to the shower?
should I send them a thank you now? or wait til after the showe to be SURE they aren''t coming?
i dont know what to do!
Im excited but want to be sure i do the right thing. tx!