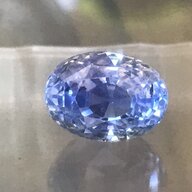 Joined

Jul 14, 2020
Messages

107
Hello lovely forum people,
Wondering if someone with some red coral knowledge might be able to offer some advice. My mother loved this and told me it was expensive red coral.
I always thought it felt weird... the only way I can describe it is it feels like a snake - really soft and smooth. It glitters red under the right light. Has some random pearls tangled in there.
it broke many moons ago and my mum just put it in a pouch to find out about it being restrung which never happened. It is now as you can see - a tangled disaster.
So I have been looking for info on red coral but can't find a lot.
How can I tell if this is coral - something else - or just glass?
It can't be glass... it doesn't feel like it and I would expect it to be much heavier if it was.
The pearls look real (Pass through tooth test - lol) and so does the silver they are strung to. There is no clasp or anything to be able to date it - although it wouldn't surprise me if it was only from the 80's (which I can't believe is 40yrs ago now!)
I have had a look through the loop but I don't know what I'm looking at - lol
I have included pictures below.
please forgive how dirty it is - it's been in a pouch for around 35yrs.
I'm trying to work out if it's worth keeping and restringing or just chucking out at this point.
One of the beads was broken to I attempted to take photos of it under the loop - yes I still suck at this - I'm working on it. Plus I only ever have time to sit down and do this at night which makes for notoriously bad photography.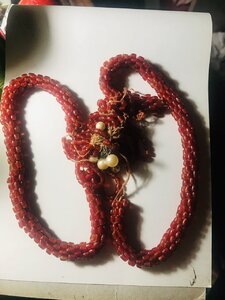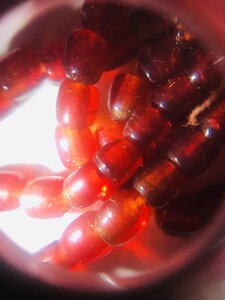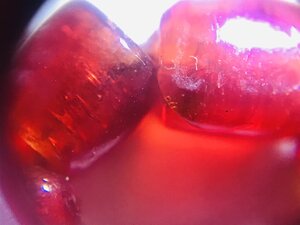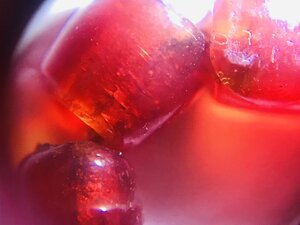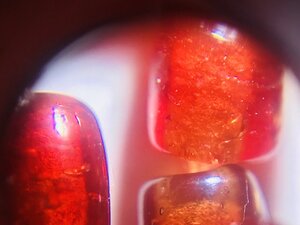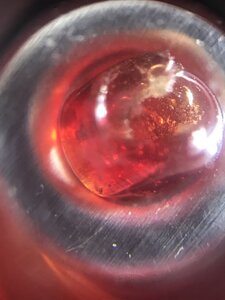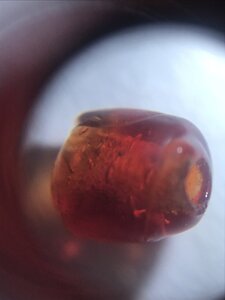 Any advice you can offer or any links to information that could help me would be super appreciated.