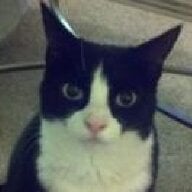 Joined

Aug 8, 2005
Messages

40,198
Hiya all. We have so many lovely folks helping out on RT these days! I am hoping some of the other long time members who post on this board will contribute to help me help give you feedback on setting recommendations.
So I have noticed recently that any time someone mentions "halo" that helpers are quick to recommend Victor halos.
Similarly, there have been threads where someone looking for a solitiare is posted Vatche or even MWM settings.
I think this is wonderful, as these are definitely vendors that produce very high end products. But they aren't for everyone (no matter how lovely).
The concern is that these settings are being posted for people that have modest budgets.
In two separate threads for posters with 3k budgets MWM and Vatche settings (respectively, and by different posters) have been posted, for example. Now I love these settings as well!
However for posters with an all in budget of 3k, these are just not feasible. Vatche settings in white gold start at around 1200 at best. And MWM has a higher starting point (and I believe he only works in platinum).
As for Victor (and this applies for Steven and other handforged benches) halos, start at best, in the 4k-6k range. So someone with an all in budget of 6k is not going to be able to afford a Victor setting.
It's important to understand the price of the setting you are recommending. I understand that some of the websites do not post their pricing, so if you have a question about what the price range of the settings is ask the vendor or one of the posters who have worked with the vendor to give you a range.
There are lovely settings available in most price ranges. Some times that means you have to look at Stuller's settings. Or Adwar. Or for halos you go to
Ritani
or Beverly K. Sometimes it means you recommend not going with a halo at that time, and saving up for a reset.
I just wanted to post this more as a PSA. Because I know that everyone's goal is to help out the best that they can.
Please feel free to comment and to add to anything I've said.