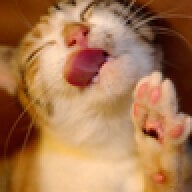 Joined

Apr 11, 2008
Messages

1,043
I know, at a time like this right? But we all have to find our own way to survive this and this is my way of removing 1 reason to go outside
I'll be having my first quarantine birthday next week. Hubby mentioned he didn't get me anything and I thought maybe I can ask him for this.
There seems to be so many though and I dont know which one is actually good. As in, good selection of wine, not too pricy, or doesn't make you buy a case of wine. I'm the only wine drinker in the house. I'm considering Firstleaf. Anyone use it?
Anyone use any other service that they like?