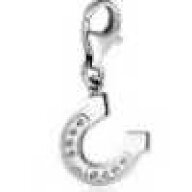 Joined

Jul 15, 2008
Messages

298
Hi.

I''m looking to start a new workout routine this summer to get myself over my weight loss plateau. I''m a big fan of Jillian Michaels (I watch TBL religiously), but I''ve never bought one of her workout tapes. I''m afraid to try the 30DS because I don''t think I''m in shape enough to survive it!! I would say I''m at an intermediate fitness level. I bike a few times a week and lift free weights, but I''m still 10-15 lbs overweight. For years I''ve been doing Denise Austen''s Get Fit Fast but it is (IMO) beginner/intermediate and is below my fitness level. Should I try the 30DS? Or does she have other DVDs that are maybe less intense? I sound like a wuss.

Maybe "No More Trouble Zones" or "Banish Fat/Boost Metabolism"?
Also, has anyone tried The Biggest Loser workout DVDs?
Thanks