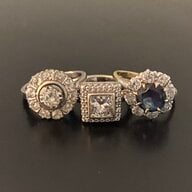 Joined

Aug 1, 2008
Messages

3,371
Yesterday, the words, "when I was your age", actually came out of my mouth.

It was a HORRIFYING experience.

Most of the people we are working with right now are at least ten to twelve years younger than me. Twelve years! TWELVE. That's all of grade school thru high school graduation! I used to be the young one! Or at least in the middle of the pack. Granted, we're currently in a unique situation where a much younger crowd is typical (volunteer work- easier to do when you are younger and have less debt), but it still stings!! I'm only 34!

So for those of you that are no longer in the bottom of the age pack, what was your wake up call?

Edited because apparently I can't type tonight and it's causing spelling errors.