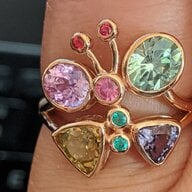 Joined

May 13, 2018
Messages

4,822
No, this is a myth; hedge funds are no better than I am. I mean you can certainly read Flash Boys and see how they steal from small-time investors but almost no one beats good ol' index funds over decades. Even sovereign wealth funds and state pension plans have learned this.
Regular hedge funds are not primarily designed for returns. They are designed as insurance to hedge around risks. Index funds are not the ultimate for returns, but you'd have to have boatloads of cash to play with the elite quant fund traders.
Please look up the track record of Renaissance Technologies, before coming back here to tout index funds.
You have many valuable and valid points overall for the average investor, it's just that I can't agree with every technical assertion you make, as I have studied quantitative methods in finance, and generally hold the same views as Charlie Munger, who does see inflation on the horizon.
Agree generally that real estate investing is not the best based solely on returns, or even based on timing of the market, especially if you can't get the tax break by living at the property for 2 years. It's risky unless you know how to analyze the real estate markets and are comfortable leveraging, which is why I just put my money in REITs and let others do the work for me.