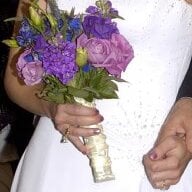 Joined

Jun 16, 2004
Messages

918
Hi all, I hope this is an ok place to post this question. I am contemplating an e-ring and wedding band with square shanks. Although I don''t plan on needing to resize, I suppose you never know. I seem to like my rings a bit looser in size, but I am fearful that if I order something and it comes out too big or too small, that a resize would be needed right away. The set that I would like to order if from out of state, so making sure the size is right is important to me, and of course making sure that if something is wrong, that the jeweler will be willing to work with me to resolve. I just got done reading here about a someone who ordered her rings and they were too big, and that if you go to multiple places, they will measure differently.
So my question is this: Is resizing square shanks complicated? Will it/could it change the actual shape at the bottom of the shank and make it uncomfortable?
Thanks in advance for the help. I see a lot of expert opinions out there, and great consumer opinions as well. I appreciate both very much.