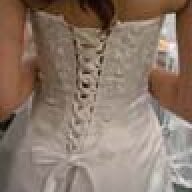 Joined

Dec 12, 2006
Messages

847
I am a bit annoyed about two friends (A & B) who have recently got engaged. FI and I are having a relatively small wedding, so we only invited family and close friends. A & B were among the ones we invited. Money is really tight for us, and we are paying for everything ourselves, so we were very strict with ourselves about who we should invite. Only people who were special to us.

Imagine our outrage when FI and I found out that we haven''t been invited to A & B''s engagement party, when all of our other mutual friends have been invited! I know you should not expect to be invited to anything, but FI and I really did want A & B there at our wedding, and it hurts that they did not even think of inviting us to celebrate their engagement with them.

Am I being petty? I know FI and I don''t deserve an explanation, but it just makes me sad that we overlooked other friends to have A & B there with us on our wedding day.