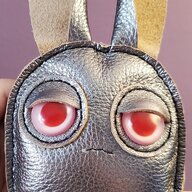 Joined

May 17, 2018
Messages

513
I was searching for a band and stumbled upon a step cut channel set ring. I'm tempted because I've always wanted a starter step cut ring and the diamonds look nicely cut (they just glow on the screen). If I go for it, then I will sell my starter rose cut diamond ring.
Can you tell from the photos if it's an asscher, carre, etc cut? I can't ask because the seller themselves thinks it's princess cut diamonds.
There are 9 diamonds that are probably around 0.15-0.25 ct each (I think). I wouldn't be overpaying in the $200-$300 range?
Thanks!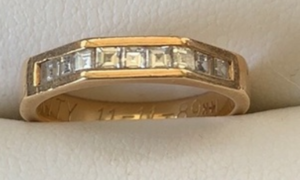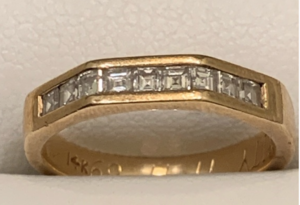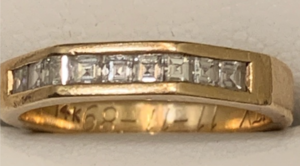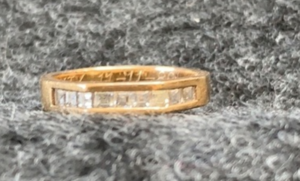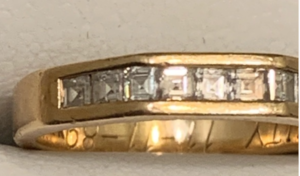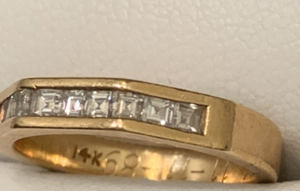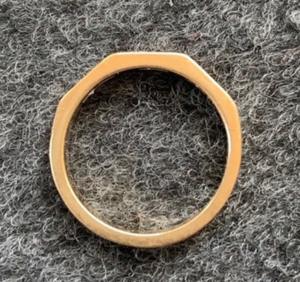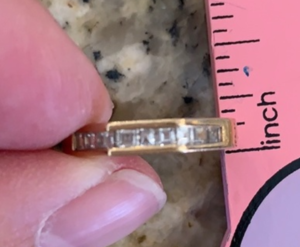 Last edited: