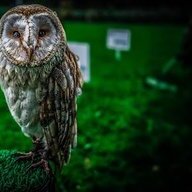 Joined

May 15, 2019
Messages

9
Hello! I've been a long-time reader/lurker. I'm finally at the engagement stage and very excited to ask my first question

Has anyone seen the Simon G MR2948 ring in person?
Or do you know of others who own this ring?
I've only seen sample pics on WF and from Simon G. The ring seems very nice and it matches much of the criteria my FF has for an ER. My concern is how the prongs flow with the rest of the shank. I know she wants a design that is fluid and doesn't have awkward space/end points in that area, similar to how the tiffany and vatche u113 rings appear when they are nested within the shank (she's not a big fan of the mini "donut" that slightly juts out on those rings which is why I'm not considering them, though I think they are beautiful). She also wants a softer knife edge.
I know CAD and other web pics can make details seem more pronounced than what they really are. I've been searching online hoping to find more pics of this ring zoomed in on a hand from different angles or short video clips of it in real life (my preference to see it in action). Unfortunately I've had zero luck. I also don't live near a Simon G retailer so viewing a sample ring and taking close up pics of it is not an option (Anyone live near one and willing to go on a pics mission to help a guy out?
)
Simon G is not able to offer additional pics and I'm not sure where I'm getting the diamond from yet so would hate to bother WF this early in the stage. Any help/insight you all could provide is appreciated.
Would also love your opinions and recommendations about the general quality of this ring/designer as an option for someone interested in a soft knife edge ring for a 1-1.5 carat diamond.
Ring:
https://www.simongjewelry.com/products/mr2948-engagement-ring