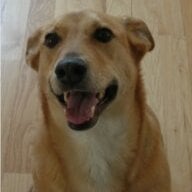 Joined

Mar 26, 2006
Messages

13,802
I think I've created a monster!!!

I've got a white diamond and a yellow diamond that I really love (not that I'd be opposed to more of either to be fair!). And now that I've got Big Blue and The Green Goddess I on her way back from GIA (with no real desire for a ruby as I don't think it would look good on me or that I would ever wear it) I've ticked my major boxes. Buttttt... I've stumbled into the land of the "inexpensive other" stones. Like the grey spinel I ordered over the weekend. And then I was "just browsing around" and found about a ZILLION other stones that I somehow put into settings in my own mind and seriously thought about buying (but I managed to wrestle myself away from my American Express card before I actually did it!).

So legit question: How do you stop?! Now that I'm on this train it's barreling toward a very colorful station at top speed!

Intervention request!