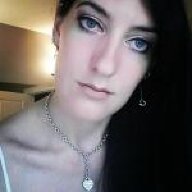 Joined

May 11, 2016
Messages

13
Hey PS, I couldn't find this specific topic previously discussed, so I apologize if this is a repeat.
While ER browsing in physical stores I encountered the good, the bad, and the heinously unethical. In one particularly shady mall-vendor the SA showed us a (hideous) diamond and then pulled out basically a rolodex of "certificates" from a dozen different diamond graders, none of which were GIA anyway, and then appeared to just guess which of these cards went with the diamond. I'm 99% sure the one she chose was totally random.
It got me thinking, whats to stop a shady vendor from giving you a GIA report for a similar size/spread, but much higher quality diamond, and pretending it goes with another stone so you'll buy it. If the diamond isnt engraved with a number how would anyone know? Or a store getting one VVS D graded and photocopying the report for every stone they sell?
I'd appreciate anyone's feedback. Thanks!