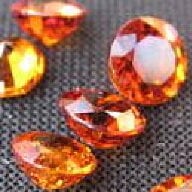 Joined

Apr 2, 2006
Messages

10,250
I can't believe we've been "sheltering in place" for over two months now. When this first started I was thinking it would last two or three weeks... I never imagined it would last for two months!

So... in those two months, I've done some thing I hadn't done before, and probably wouldn't have done were it not for the quarantine. Here are a few, off the top of my head:

Zoom meetings - we'd used videoconferencing with fancy equipment fairly regularly at work, but I retired quite a few years ago. I'd never used my cell phone to participate in a meeting. I now do so weekly, for choir and worship services.

Recording my part to be mixed with other voices from my choir later. (I'm sure there's an elegant term for that, but I don't know what it is!)

Checking out an e-book from my local library. It was also my first time reading an e-book in its entirety.

On-line medical visit... which went surprisingly well!

I'm sure other things will come to mind...

How about you?