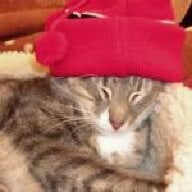 Joined

Aug 14, 2009
Messages

22,066
A couple of requests, from one (pretty annoyed) PSer to whoever needs to read this.


(1)
If a fellow PSer posts a Show Me The X type of thread, it is not okay to email that person and say you want to buy the piece she just posted. No matter how badly you might want it. No matter what price you might think is reasonable.

It's perfectly okay to email that person and ask more about it, how you might purchase something similar, how much it ran, even if they might have something similar to rehome. But for goodness sake don't presume that the person you're contacting is looking to sell whatever she just posted as hers unless that desire has been explicitly communicated.


(2)
It is not okay to ask a vendor to opine on a competitor's goods unless you're paying for that vendor's time and expert opinion. No surprise to anyone here that I'm friends with a number of vendors. Most of those vendors have indicated that this is disgustingly commonplace, though none have named names. If you're talking to a diamond vendor, don't inquire after another vendor's diamonds. If you're talking to an opal vendor, don't ask that vendor whether another vendor's opals are good deals. If you're talking to a pearls vendor, don't solicit evaluations of other vendors' stock.

If you want an appraisal of a vendor's goods - you ask that vendor. If you want an independent appraisal of a vendor's goods - you pay an appraiser or ask here on PS, or both. I feel like this should be patently obvious, but apparently not all of us subscribe to the same philosophies of common decency.


For real. You know who you are.
Last edited: