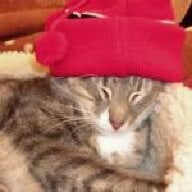 Joined

Aug 14, 2009
Messages

22,079
Another PSer requested more explanation on something I brought up in another thread, and I think it's a topic that's important enough to merit its own PSA.
When buying pearls - once we've accounted for oyster type, size, shape, and colour, luster (and iridescence is often lumped into the term luster) becomes the most price-critical characteristic - it impacts quality evaluation (and cost) more than skin, blemishing, everything else.
There's of course a huge range of pearl qualities. We on PS tend to only see the better goods, though, and within this subset of "better goods" - luster is often the grade-making quality. Superior luster unilaterally indicates a higher quality of pearl, assuming identical or comparable type/size/shape/colour.
We all know that photos of pearls lie. Or, more accurately, cameras tend to have a difficult time capturing the multitude of nuances that dictate how a given pearl will actually look in-person. But it's easy to believe that a photo that compares two pearls - a photo wherein both pearls are being subjected to exactly the same setup, exactly the same lighting environment, at exactly the same time -
is
telling the truth, the whole truth, nothing but the truth.
I've noticed a trend of IG and Etsy vendors (haven't seen websites do this, but it's commonplace on IG and Etsy) using certain photography styles to portray pearls at their most lustrous. Higher luster meaning two specific things: Sharper reflections and more contrasty reflections. Sometimes it's in the context of... Just showing the goods off. Sometimes it's vendors comparing two products that they themselves sell. Sometimes it's vendor comparing their products to another vendors' goods. I have my personal opinions on the appropriateness of publicising that last but that's not the point of this thread -
PSers, when you're buying pearls be sure to request comparison photos in multiple lighting environments, because it's really easy to take comparison pics that minimize difference in luster between pearls of different real-world quality.
In this thread I shared several sets of WSS pearls:
https://www.pricescope.com/community/threads/colourplay-in-white-south-seas.265319/
For the photos in this thread I used two of those WSS pearls - one 11.9mm WSS (called
11-12 OLD
in the thread linked above), and one 11.7mm WSS (called
11-12 NEW
).
11-12 OLD
is a higher-quality pearl than
11-12 NEW -
it's more lustrous (sharper reflections and more contrasty) and more iridsecent. The quality difference is easily visible in-person.
All pearl photos taken with my camera - Canon g7x II. No editing besides cropping and text add. I photographed the picture setup with my phone. I'll add high-resolution versions of all the pearl photos at the end of my posts, as I'm not sure how much PS will compress the details in the collages...
Last edited: