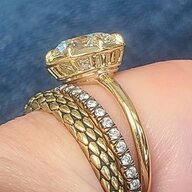 Joined

Apr 20, 2017
Messages

3,175
A couple of years ago I had a pair of OEC dangles made. Gorgeous but looked terrible on me. I thought it was due to my ear piercings having stretched. On further inspection, I actually have a large (huge Texas size actually!) wrinkle on my earlobe. I thought, "oh well, studs for me." Recently I noticed the wrinkle getting worse so I began to think about larger studs to cover it up. I happened to Google earlobe wrinkle to see if there was some type of procedure to reverse it. What I found was not good.
A diagonal crease in the earlobe is called Frank's Sign and is a well known sign of heart disease. Ugh!
So I made an appointment with my doctor and am still looking at larger studs.
Getting old sucks but at least I can tell DH that my bling obsession may have saved my life!!!
Normally I would be much too vain to show this picture but it may be good to check your ears.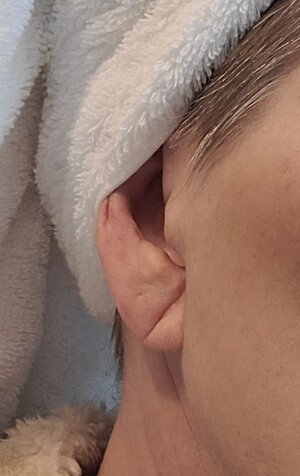 Does having an earlobe crease mean you're destined to have a serious heart condition? Director of Heart Disease explains the risks those with an earlobe crease should be aware of.
myheart.net