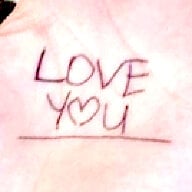 Joined

Sep 23, 2011
Messages

5,294
First of all,
thank you SO much, PS
for hosting yet another phenomenal event. This is my second GTG, and it was even more amazing than my first!
I think
I don't know if I'm tripping, so maybe PS Admin can comment... that it was a smaller group this year? Or was I just perceiving this because I felt more comfortable, as I now know more PSers. Anyway, I was extremely happy the whole time, and had an absolute blast.
A few of us sat with our feet and legs dipped into the jacuzzi overlooking the beautiful view from the penthouse suite, and it really helped our aching heels from our schnazzy sexy shoes! It's amazing to meet up with people from all over the country (and all over the world-- MrsKittyCat came in from OZ!) who I've gotten to know through PS.
I had a great conversation with Andrey about the PS forum, and I'm so excited for things to come. I got to meet my fellow LIW-sister pandabee IRL for the first time ever after being friends for soooo long! Brian Pollard taught me how to play pool!!! AND I TOTALLY HIT HIS FINGER, just like he told me to


because, well, I'm a smart cookie

and rock at stuff like that. And I got to have an amazing girls' weekend with my crazy PS ladies, who I love so so so much.
MissDebby's speech at the GTG said it best. You guys aren't just my "online friends".. you've become so much more than that. I love PS for bringing us all together. Heck, I just booked my first >4 day vacation EVER, with my blingy soul sister ROL whom I met through PS! And so many of you beautiful people helped me through so much in the last year, what with my relationship, family, and educational stresses. You guys really are amazing, great friends to know.
So.. without further adieu... pictures!