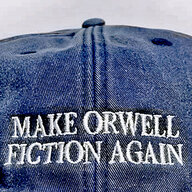 Joined

Apr 30, 2005
Messages

30,203
I don't know why I found this so interesting, maybe because it dispels myths.
Disclosure: We've no machine since I prefer to hand wash dishes.
Put that big chef knife away.

I, and this link, am/are not arguing you should hand wash.
http://www.houzz.com/ideabooks/58245033/list/dishwasher-vs-hand-washing-debate-finally-solved-sort-of
Introductory snip from article:
"Dishwasher vs. Hand-Washing Debate Finally Solved — Sort Of
Readers in 8 countries weigh in on whether an appliance saves time, water and sanity or if washing by hand is the only saving grace

In the realm of domestic affairs, few things seem to generate as much universal contention as the argument over washing dishes by hand versus washing them in a dishwashing machine. Which method gets dishes cleaner? Which uses less water?

We reached out to Houzz users in eight countries — Russia, Italy, Spain, France, Japan, the United States, the United Kingdom and Australia — and, through a series of discussions and polls, tried to determine what, if anything, other cultures and communities can teach us about this common dilemma. Here's how the dirty-dish debate stacks up around the world."