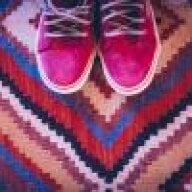 Joined

Mar 24, 2011
Messages

1,339
I think my guy is up to something... He made reservations for us at Providence on Friday night:
http://www.providencela.com/
We like good food, but he doesn't usually take me to two-Michelin Star restaurants for no reason.
We are usually pretty casual, but he says he wants to get dressed up and take me to a fancy dinner just because he wants to do something nice for us since we've both been working a lot and I have been kicking a$$ at work. I mean, it's very sweet if he just wants to do something nice, but I'm not buying it....