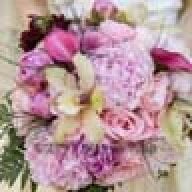 Joined

Jul 12, 2006
Messages

138
Love reading about proposal stories, makes me smile.
***
http://www.nytimes.com/2012/12/30/fashion/weddings/on-bended-knee-not-always-a-look-back-on-some-memorable-proposals.html?ref=style
On Bended Knee? Not Always
By VINCENT M. MALLOZZI, New York Times
Published: December 28, 2012
WHEN it comes to fevered pitches spoken from the heart, December is truly the month for marriage proposals. With 2012 wrapping up, a year when neither recession nor high wind and water got in the way of those seeking memorable ways of prompting a "yes!" from the targets of their affections, we searched high and low for the most interesting proposals submitted this year to the Weddings/Celebrations pages of The Times.
CHRISTINE KIM, ROBERT FERRIS
In the middle of a flight from Kennedy Airport to Hong Kong, their plane above the North Pole, Christine Kim was awakened by Robert Ferris, who slipped her an earbud that was connected to an iPad sitting on the tray in front of them. Playing on the screen in their dark and quiet cabin was a video put together by Mr. Ferris that showed some of the wonderful times they had shared during five-and-a-half years of dating. The video culminated with Mr. Ferris stealing a kiss from Ms. Kim on a chair lift in Park City, Utah, followed by the would-be groom appearing on the screen and asking his intended, "Will you marry me?"
"I wanted to propose on the plane because I feel like our trips are what always kept us together," explained Mr. Ferris, who married Ms. Kim on Oct. 6. "Most people dread long flights, but I don't mind them at all, because when we're on the plane, it's just us — no interruptions."
AMANDA PARKER, JORGE MEJIA
Jorge Mejia told Amanda Parker last year that on May 18 — Ms. Parker's birthday — they would be going to an event in Miami Beach at the recently opened center for the New World Symphony. Instead, Mr. Mejia led her to the center's rooftop garden, where she encountered a bench with a plaque bearing the inscription "Jorge and Amanda Mejia."
She then turned around and saw Mr. Mejia down on one knee, holding a ring. It apparently did the trick: they were wed on Oct. 27.
REBECCA HELWIG, WILL BEATTY
Will Beatty, a 6-foot-6 320-pound offensive lineman who had been playing for the New York Giants, was technically without a job when he proposed to Rebecca Helwig in June 2011 — a point in time when the N.F.L. lockout was still in place. Ms. Helwig suggested they marry on Feb. 11, 2012. Mr. Beatty soon returned to the football field and helped the Giants win the Super Bowl — one week before he married Ms. Helwig.
"Who knew she would turn out to be such an amazing wedding planner?" Mr. Beatty said.
ALLISON LECLAIRE, CRAIG JONES
Last June, Allison Leclaire was seated in Bryant Park waiting to meet her boyfriend, Craig Jones, and his boss when a group of dancers began flailing about on the lawn in front of her to "The Way You Make Me Feel" by Michael Jackson. Suddenly, the dancers — a flash mob — swelled in number, as did the stream of recognizable faces, both friends and relatives, passing by Ms. Leclaire, whose bemused look turned to one of shock. Before she could recover her composure, a 140-piece high-school marching band, blasting out "Hey! Baby," suddenly swung by and settled in front of Ms. Leclaire, who by now was sobbing uncontrollably.
Just then, a uniformed man clutching a baton — Mr. Jones, who had hired the dancers and the band — emerged from the band's ranks, removed his pith helmet and said, "I didn't know how to show how much I loved you, so I thought I'd bring some friends to show you."
Then, in a heartbeat, Mr. Jones dropped to one knee and said: "Before I met you I didn't think I could love someone for the rest of my life. Now I know I can. Would you please, please, marry me?" They are to be wed on March 23.
ESTHER KLEIN, MATTHEW WOLF
At a Brooklyn restaurant, Matthew Wolf got down on one knee and took Esther Klein's hand. Instead of proposing, however, he handed her his glove and proceeded to tie his shoelace.
A short time later, a slightly stunned Ms. Klein arrived at Mr. Wolf's apartment to find candles lining the hallway, lavender rose petals covering the floor and snowflake-shaped white and blue lights hanging on the walls. At the end of the hallway was a table covered in fake snow, and in the center of it sat a giant dark-chocolate ring with a white-chocolate diamond. Its inscription said, "Will you marry me?"
Mr. Wolf pulled a box with a real ring from the center of the chocolate one and, this time, proposed for real.
"I was shaking," said Ms. Klein, whose wedding to Mr. Wolf was on April 22. "I couldn't unzip my coat, and then I said, 'Yes.' "
NIKKI PFARR, JOSHUA GROCHOW
Nikki Pfarr first learned that she would be engaged not from her soon-to-be fiancé, Joshua Grochow, but from Mr. Grochow's mother, Dr. Louise B. Grochow, who had called to congratulate her before Mr. Grochow actually proposed. Immediately afterward, Ms. Pfarr called Mr. Grochow and suggested that he "officially propose." The couple tried to drive to an overlook on West Tiger Mountain outside Seattle, but the road was closed, and Ms. Pfarr got her proposal in the parking lot of a supermarket. Their wedding took place on June 16.
JENNY FRITZ, MICHAEL SCHREIBER
Michael Schreiber proposed to Jenny Fritz in her favorite city, New Orleans. He asked the question in a bustling Jackson Square, and Ms. Fritz began crying. But before her tears dried, she found herself among unexpected company.
A shoeshine man approached the couple and relentlessly hawked his services. "Michael looked at him and said: 'I just proposed to my girlfriend, and she said yes. I'm feeling pretty shiny,' " recalled Ms. Fritz, who was wed to Mr. Schreiber on Oct. 27. "The guy wouldn't leave, though. He's in some of our pictures. Then, drunk sorority girls came over. We had about 20 seconds to ourselves."
NANCY COFFEY, TIMOTHY NAGLER
On New Year's Eve 2011, Timothy Nagler proposed to Nancy Coffey after a round of golf in Palm Springs, Calif. He told Ms. Coffey, who loves wildflowers, that he had found some particularly pretty ones in a field. She followed him to the spot, but instead of wildflowers she found an Oriental rug and many vases of roses.
"I have been on a magic carpet ride with you for the last 18 months, and I want it to continue," said Mr. Nagler, whose wedding to Ms. Coffey was on June 2.
MICHELLE WU, CONOR PEWARSKI
Conor Pewarski surprised Michelle Wu with a late-night proposal on Dec. 17, 2011, under the Christmas lights in Cambridge Common across from Harvard Law School, from which Ms. Wu graduated.
The couple were returning from dinner and Mr. Pewarski told Ms. Wu that his sister, an undergraduate at Harvard, had lost her wallet and needed money.
"We walked through the park and there was no one around," Ms. Wu recalled. "Then suddenly there was music and lights, and my two younger sisters emerged from behind bushes."
Ms. Wu was led to a park bench, where the words "Will You Marry Me?" were spelled out with Skittles on a granite park bench while "La Vie en Rose" played on a portable stereo.
"I was completely floored," said Ms. Wu, who married Mr. Pewarski on Sept. 8.
A version of this article appeared in print on December 30, 2012, on page ST10 of the New York edition with the headline: On Bended Knee? Not Always.