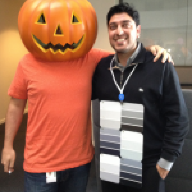 Joined

Jul 24, 2014
Messages

17
Hi All,

So the time has come, I have a lot to do in the next few days (like make the scary call to her dad) but have put together an idea that I think will be great, but I'd appreciate your help ironing out the details.

So my GF will be returning from a work trip Saturday around 2:30PM. I'm thinking of asking her to meet me on a beach in Malibu, CA - about 20 minutes from our house.

At the beach, I will have a large umbrella laying on its side to hide from view our picnic set up with a dozen roses, a charcuterie plate and bottle of champagne and 2 champagne flutes. After sunset, we will go to our hotel to get cleaned up for dinner and then off to dinner at a nice restaurant in Malibu to celebrate. I've also hired a sneaky photographer to capture the scene for us and snap a few "after" pictures at sunset.

My concerns are 1st, what if her flight is delayed? Also - the weather looks OK...68 and clear, but that could change. Also, what champagne to serve, I bought a bottle of Dom though wondering if we open that at dinner as a final surprise and maybe I get a bottle of Veuve for the beach? Also, this is a semi secluded beach but you never know who might be around. Not that we're going to get weird, we just want this to be private.

My biggest concern is that she will just kinda know something is up. She has an uncanny ability to figure out surprises. If she comes home to an empty house and finds a note that says meet me at this beach, she'll know something is up. From a ladies perspective, is that OK or would you rather be completly surprised?

The alternative is having the photographer set everything up and then stumbling upon it. We could have our own plans and bring a different blanket and cooler and just abandon all that in favor of the umbrella area we have set up. I think I can get her to go to the beach on Saturday afternoon for sunset, but who knows - she could throw a wrench in that plan and then the gigs up.

Sorry to ramble! I'm trying to make this perfect and know all of you will have killer ideas to make this flawless!