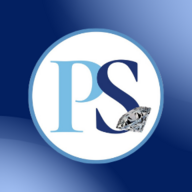 Brilliant_Rock
Staff member
Premium
Joined

Apr 19, 2008
Messages

1,342
I am excited to announce the 2019 PriceScope Get Together (GTG).
As many of you know, for years we hosted a PriceScope GTG in conjunction with the JCK show in Las Vegas. In an effort to facilitate the ability of more and different community members to be able to attend, in 2018 we decided to hold "travelling" GTG's in different parts of the country, hosted by our supporting vendors. In 2018 Whiteflash hosted the first travelling PS GTG in Houston and they arranged for the director of AGS Laboratories (along with one of the lab's top researchers) to come in for a day of educational presentations, followed by our big social event the following evening. Whiteflash also provided airfare and hotel accommodations for several lucky PriceScopers through a special drawing that was held on the forum. The event was a big success with a good time had by all.
Early this year Whiteflash once again stepped up and offered to sponsor another travelling GTG for Fall of 2019. Because AGSL was the featured guest at the inaugural event in Houston, Whiteflash has arranged with the GIA to provide the educational presentations for this event. And because we have so many community members on the West Coast, we are thrilled to announce we will be hosting the 2019 event in Carlsbad, CA, the home of GIA's main campus!
Some outstanding GIA speakers have been lined up for the educational part of the festivities, on topics that will be particularly interesting for PriceScopers. Whiteflash will again provide airfare and hotel accommodations to a lucky PriceScope member through a fun drawing to be held on the forum soon!
Save the dates:
Friday, Sept 20th GIA
Saturday, September 21st GTG Luncheon
Based on our experience with the first travelling GTG, we expect that many members will be eager to attend this event. Because seating will be limited, we may not be able to accommodate everyone who would like to come, so we ask for those interested to let us know as soon as possible.
Please click here to RSVP via the contact form and write " PS and WF GTG 2019" in the subject line.
For security please give us your full name as on your ID and let us know you wish to attend the GIA presentations.
I would like to thank Whiteflash for their generous contributions toward making this event possible. There will be many details coming soon.
Eligibility as of 7-2-2019: For security purposes, consumers with at least 100 posts or 6 months of membership with 50 posts as of 7-2-19, will be eligible to attend the PriceScope Carlsbad Get Together. Please note that space is limited and guests will only be considered after the end of July 31st if we have additional space. Only consumer members who are active and in good standing in the last 6 months will be eligible to attend. You are welcome to request a guest when you RSVP and we will notify you at the end of July if we have space for the guest.
Last edited by a moderator: