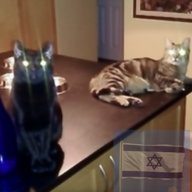 Joined

Jun 8, 2008
Messages

46,093
To date President Obama has commuted the sentences of more individuals than the past 7 presidents combined.
https://www.whitehouse.gov/blog/2016/03/30/president-obama-has-now-commuted-sentences-348-individuals
Today, the President announced 42 additional grants of clemency to men and women serving years in prison under outdated and unduly harsh sentencing laws. The individuals receiving a presidential commutation today have more than repaid their debt to society and earned this second chance.

To date, the President has commuted the sentences of 348 individuals -- more than the previous seven Presidents combined. He remains committed to using his clemency power throughout the remainder of the Administration to give more deserving individuals that same second chance.

As the President has said, part of this effort includes lifting up the stories of the men and women who have been granted clemency and are now making the most of their second chances. Watch the stories of Norman Brown, Ramona Brant, and Phillip Emmert, three clemency recipients who served unduly harsh sentences for drug crimes.

Despite these important efforts, only legislation can bring about lasting change to the federal system. There remain thousands of men and women in federal prison serving sentences longer than necessary, often due to overly harsh mandatory minimum sentences. That is one reason it is critical that both the House and the Senate continue to cooperate on a bipartisan basis to get a criminal justice reform bill to the President's desk.

President Obama: A Nation of Second Chances

On May 5, 2016, President Obama announced 58 new grants of clemency and wrote about how reinvigorating our commutations process is part of a larger effort to reform our criminal justice system:

"Earlier this spring, I met with a group of individuals whose sentences were commuted either by President Bush, President Clinton, or myself. They were all at different stages of a new chapter in their lives, but each of their stories was extraordinary.

"Take Phillip Emmert. When he was 27, Phillip made a mistake. He was arrested and convicted for distributing methamphetamines and received a 27-year sentence. So, by the time he was released, he'd have spent half his life behind bars.

"Unfortunately, while in prison, his wife was paralyzed in an accident. So while he was in prison, Phil learned everything he could about fixing heating and air conditioning systems — so he could support his wife when he got out. And after his sentence was commuted by President Bush, he was able to do just that. Today, he's gainfully employed. He's a caregiver for his wife, an active father, and a leader in his community.

"Like so many nonviolent offenders serving unduly harsh sentences, Phillip is not a hardened criminal. He's taken responsibility for his mistakes. And he's worked hard to earn a second chance.

"Today, I commuted the sentences of an additional 58 individuals just as deserving as Phillip — individuals who can look to him as inspiration for what is possible in their lives."

On March 30, 2016, the President announced 61 new grants of commutation to individuals serving years in prison under outdated and unduly harsh sentencing laws. More than one-third of them were serving life sentences. To date, the President has now commuted the sentences of 248 individuals – more than the previous six Presidents combined. And, in total, he has commuted 92 life sentences.

President Obama has commuted the sentences of more men and women than the past six presidents combined.

Underscoring his commitment not just to clemency, but to helping those who earn their freedom make the most of their second chance, the President will meet today with commutation recipients from both his Administration and the previous administrations of Presidents George W. Bush and Bill Clinton. During the meeting, the commutation recipients will discuss their firsthand experiences with the reentry process and ways that the process can be strengthened to give every individual the resources he or she needs to transition from prison and lead a fulfilling, productive life.

Building on this conversation, tomorrow the White House will host a briefing titled Life After Clemency with advocates, academics, and Administration officials to discuss and share ideas on the President's clemency initiative and ways to improve paths to reentry. In addition to officials from the White House and the Department of Justice, experts, academics, and commutation recipients will share their expertise and insights on returning to society after years behind bars. To watch the briefing live, tune in tomorrow, Thursday, March 31, at 2:00 PM EDT at

www.whitehouse.gov/live.

.

Throughout the remainder of his time in office, the President is committed to continuing to issue more grants of clemency as well as to strengthening rehabilitation programs. As he wrote in a letter to the 61 individuals receiving clemency today:

"The power to grant pardons and commutations… embodies the basic belief in our democracy that people deserve a second chance after having made a mistake in their lives that led to a conviction under our laws."

And, he cautioned those receiving clemency that what they do with this unexpected opportunity reflects not only on each individual person, but also on all those still behind bars who are seeking that same shot at a new life.

Despite the progress we have made, it is important to remember that clemency is nearly always a tool of last resort that can help specific individuals, but does nothing to make our criminal justice system on the whole more fair and just. Clemency of individual cases alone cannot fix decades of overly punitive sentencing policies. So while we continue to work to resolve as many clemency applications as possible – and make no mistake, we are working hard at this – only broader criminal justice reform can truly bring justice to the many thousands of people behind bars serving unduly harsh and outdated sentences.

Fortunately, we are at a unique moment in history where such reform is possible.

For the first time in a quarter century, Americans across the board acknowledge that the criminal justice system is broken and needs to change. This is no longer a partisan issue: Republicans and Democrats agree that many sentencing laws are outdated and unnecessarily harsh. We are continuing to work in bipartisan fashion to secure those much-needed, long-overdue reforms in Congress so that thousands more deserving individuals may benefit from the second-chance that these individuals earned today.

Neil Eggleston is White House Counsel to the President
http://www.denverpost.com/2016/08/03/obama-commutes-prison-sentences-colorado/
President Barack Obama has commuted 214 prison sentences for federal criminals across the country including one in Colorado for a man serving a life prison term on methamphetamine distribution and gun possession charges.

Erenio C. Perez of Colorado Springs was serving a life prison sentence for various drug manufacturing and distribution charges.

With the commutation, Perez will be released from prison on Dec. 1, according to U.S. Justice Department documents.

Perez was convicted in U.S. District Court in Colorado and sentenced to a life term on April 19, 1996.

His charges included conspiracy and possession with intent to distribute more than one kilogram of methamphetamine, two counts of possession and aiding and abetting the possession of ephedrine with intent to manufacture methamphetamine, two counts of possession of a firearm by a convicted felon and possession and aiding and abetting possession with intent to distribute more than 100 grams of methamphetamine, according to a news release by the U.S. Justice Department.

"Today's historic announcement is yet another step in the administration's efforts to restore proportionality to unnecessarily long drug sentences," said Deputy Attorney General Sally Q. Yates in a news release on Wednesday.

In just the first eight months of 2016, Obama has more than doubled the number of commutations granted in all of 2015, the news release says.

"But we are not done yet, and we expect that many more men and women will be given a second chance through the Clemency Initiative," Yates said.