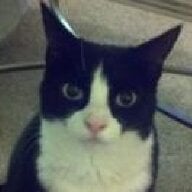 Joined

Aug 8, 2005
Messages

40,225
My friend is 2 years out of lawschool, she is just finishing a clerkship with a state court judge in NJ. She graduated a very good school, with a good GPA, and did DOJ in DC internships in the summers. She''s got good references and a good work ethic (we used to work together before her clerkship).

She just found out she 7 weeks pregnant and she''s interviewing.

My advice was to not say anything AT ALL during interviewing, and then once she has a FIRM offer letter tell them that its a possibility that she''s pregnant.

What do you all think??

The legal proffesion continues to be a male dominated one, and one that is VERY time consuming and demanding. In NJ billable hours are 2100 a year still I believe.

I know she would LOVE a job at the DOJ and she has some decent contacts there, but nothing has happened to date and she''s looking into firms.

Advice?

They own a nice condo, and her BVF just got a promotion at his job at Princeton University, so they are a bit fixed geographically.