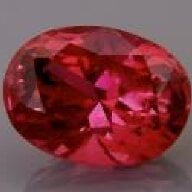 Joined

Aug 14, 2014
Messages

279
Hi everyone. I have been trying to slim down my collection since last November and focus on the stones that I plan to set. I am also buying a new house and I have been trying to reduce in multiple areas of my life! Due to the impending move, I am motivated to sell my remaining listings. I will be adding some additional listings to loupetroop today that will include:
-a round precision cut spessartite
-13 roundish loose Vietnamese pistachio akoya pearls
-a pair of pearl tassel earring jackets
-a small amount of loose Vietnamese baroque blue akoya pearls
-a loose baroque partially drilled sea of cortez pearl
-a lab emerald cut by Gene of precisiongem.com
Here is a link to my loupetroop profile with all of my current listings and prices:
https://loupetroop.com/users/gingercurls
I think that my prices are already more than fair but I am willing to do a 20 percent discount on my current prices for pricescope members.
My current listings include:
-pair of precision cut peridot
-suite of pink and blue Vietnamese precision cut spinel
-precision cut chrysoberyl
-pair of precision cut aquamarines
-a white jade bangle
-a graduated strand of white freshwater pearls from Pearlparadise
-a pair of precision cut black jade briolettes
-a precision cut yellow topaz
None of the loose stones have ever been set and they are all precision cut, untreated, and free of feathers, chips, nicks, scratches, and surface reaching inclusions when viewed with a loupe. I am happy to provide additional pictures and videos.