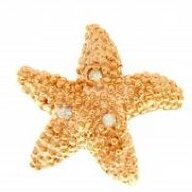 Joined

Jul 8, 2020
Messages

8
Hi all!

My BF proposed on February with a 6-prong platinum ring with a MMD from James Allen, and I have been lurking in the shadows ever since. After so much reading, I thought I would introduce myself and ask you some doubts.
So far I have found the forum to be extremely educational and the PSers very friendly, so let's say I went down the rabbit hole... now, I don't intend to exchange my diamond or to upgrade it by any means, because I LOVE it and what it means, plus it sparkles a lot and throws lots of fire. However, I would definitely like to address some issues that have been slightly troubling me and that I do not know if they are normal, or due to some possible light leakage.
From what I've been reading here, I believe my MMD might have some sort of light leakage due to the proportions/cut. It is graded as an ideal cut (but you all know that it doesn't necessarily mean it is really a great cut), and the proportions seem to be within GIA Excellent and close to AGS0, but out of the range. It also scores above 2 on the HCA due to the steep pavilion angle I think. Below are the specs:
0.70 ct. F SI1
Table 57%
Depth 62.3%
Crown angle 34.5º
Pavilion angle 41.2º
Crown depth 15%
Pavilion depth 43.5%
Girdle: thin to medium, faceted
Polish - Excellent
Symmetry - Excellent
Culet: none
It measures 5.68x5.70x3.55
Since my BF bought it and selected it himself, I do not have any ASET images, so the specs and the pictures are all I can share. The issue is that I believe there could be some sort of light leakage, because while sparkly and very fiery, I cannot seem to SPOT all the arrows or see them in the diamond with nitidity, or as clear as the pictures you guys post here. I just don't mean in the pictures, but also when looking straight at the diamond or from different angles.
In the pictures it shows a lot more 'uninteresting' and plain than IRL, and the arrows look almost always silvery. I read that this is due to the photography and the objective, which in my case (white phone case) is not of very good quality and not black, so it is not reflected black. However, when I look straight into the diamond IRL I can see most of the arrows, but not all of them, as it is usually hard to spot the points or 'heads' of 2 of them. I also do not see them as 'nitid' as the pictures I see here.
Could this be due to the steep pavilion angle causing some light leakage, or lack of contrast? Please let me know what you think!
Below are some pictures in different lighting conditions, please bear with me...