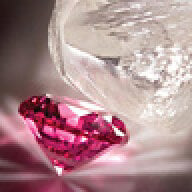 Joined

Oct 17, 2008
Messages

1,069
Hi all,

Although my FI and I do not have a date set yet (after 4.5 yrs of engagement), I still like to look for ideas for my eventual dress.

I am plus sized. I will need (currently) a UK size 26-28 dress. Also, I am looking for something unusual. While a white dress would be awesome, I just can't see myself in one. I would love something more fitting to my personal image. I am a rock/goth inpired dresser, so something in black and red would be awesome.

Has anyone here had a similar dress styling/sizing?

Could you post links/pictures of your dresses if you have?

Please also post pitures of you in your plus sized white gowns, it would be nice to see what IS available.

Thanks in advance.