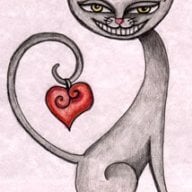 Joined

Feb 22, 2009
Messages

4,480
I am finally getting around to decorating my living room and family room!! I definitely need to buy one or two sofas, possibly three. My husband is insisting upon a recliner too.

I would love to hear about your sofas! Are you happy with your purchase? If not, are you considering something else? Do you hate your sofa? Why?

It seems that there are so many negative reviews out there on just about every sofa!

I HATE my Ikea sofas, but they were purchased with the idea that they were temporary. They have washable slipcovers and our youngest was 5 years old when we bought them. They are shallow, feel like cardboard, and aren't holding up very well at all. My husband would probably have a burning party for them if he could. He definitely wants something very comfortable this time. I want leather....