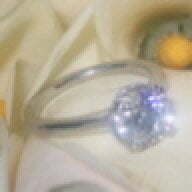 Joined

Jun 28, 2005
Messages

1,803
My brother-in-law is having brain surgery next Wed, the day before Thanksgiving.

We just found out recently he has cancer in his upper nose area. That area connects to his sense of smell and to his brain. It''s very hard for me to talk or type about it, so I''m skipping the details until it has all passed.

I just wanted to share because I want that day to be filled with strength for him and our family. He''s really shaken up by this since he is only 21 yrs old.

The surgery starts at 8am on Wed and will last the whole day. Hopefully they''ll be able to remove the entire tumor. I''ll keep you guys updated after the surgery.