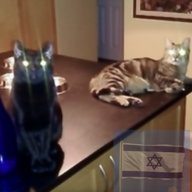 Joined

Jun 8, 2008
Messages

43,754
If you are in the mood for a fun project.
Here are my thoughts as I have them right this minute.
I don't know what I want.
I definitely don't want a bracelet
I probably don't want a necklace.
I rarely wear either bracelets or necklaces.
Probably no to brooches as I have a number of them and I don't wear those either.
I might want a ring but not sure my budget is enough to get me a big beautiful ring and I love big and beautiful as some of you know
I am not sure about earrings as I have so many and I recently thought I might want big OEC studs but I am wearing dangles again and I love dangles so much that I feel I wouldn't wear studs if I got them. I am just a dangle earring girl.
So obviously I need help.
I know it is a personal decision but getting input from wise and blingy PSers who have excellent taste cannot hurt. Right?
So if you are up for it please share some ideas (with photos preferably please) of beautiful bling you think I would love. Or at least that you love and maybe think I would love.
Budget. Under 20K.
Posting in SMTB because I need photos.

Thank you!