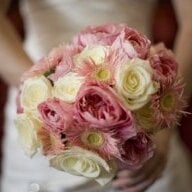 Joined

Jul 7, 2008
Messages

281
Hi all,
I''ve been searching for a lovely emerald cut stone and am getting overwhlemed! I understand some of the more basic search critera that I''m looking for (color: F/G, carat: 1.2-1.4, clarity: as low as S1, if eye clean, price: 6000-8000, cut: ideal), but I''m not sure what to make of some of the others (table? depth? girdle? cutlet?). I looked at a few in person with at a B&M store, but when I asked about some of the other criteria, she didn''t seem to want to go beyond color and size! So I''m hoping some of you more informed diamond lovers could help me figure out what I''m looking for with regard to the rest. It''s hard to do online comparison shopping without knowing what criteria to look for! So specifically, here are my current questions, if anyone has thoughts on any of them, I would be grateful:
1. What table/depth is good for an emerald cut? What does a bad one look like, compared to a good one? My understanding is that if it''s too deep, some of the carat weight is wasted there and it won''t look so big. Is that the point?
2. Polish and symmetry: I''m sticking to Excellent/Very good. Is this a smart strategy? What detrimental effect would lower p/s look like on an EC?
3. Girdle: I *think* I''ve read that too thin is bad, but everything else is OK?
4. Cut: I have noticed that different vendors use different terms for their top ranked cut. I''ve read on PS that cut is the most important factor in terms of a good looking stone. So if I stick to the top kind on a given site, am I in good shape?
5. Is S1 a reasonable option for an EC stone, or will inclusions always be too obvious due to the step cut? I remember the seller telling me that I should stay in the VS2 or above range with an EC...
Finally, here are some I''m considering (I''ve only found images available at James Allen, so that''s what I''m posting here). Do your trained eyes see anything I should be concerned about? I''m just such a beginner it''s hard for me to tell. (Is it better when they look more light or dark in the middle? If the picture doesn''t look crisp, could that just be a photography error, or is that a sign of a badly cut stone?). Here we go:
1.
http://www.jamesallen.com/diamonds/G-VS2-Ideal-Cut-Emerald-Diamond-1138539.asp
2.
http://www.jamesallen.com/diamonds/G-VS1-Ideal-Cut-Emerald-Diamond-1137107.asp
3.
http://www.jamesallen.com/diamonds/F-VS2-Ideal-Cut-Emerald-Diamond-1107238.asp
4.
http://www.jamesallen.com/diamonds/F-VVS2-Ideal-Cut-Emerald-Diamond-1142559.asp
Thanks so so much for any instruction/advice you could offer! I really appreciate it!