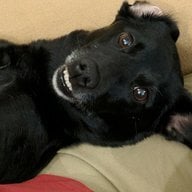 Joined

Sep 1, 2009
Messages

8,467
I'm getting a more finalized guest list together and ran into a question that I'm hoping someone here can answer.

What did you (or will you) do for photographers and musicians at your wedding? Do they count as guests and get charged as such by the venue? Do you provide a meal for them? Do you discuss it with the photographer/musician and include it in contracts?

The winery we're looking at (they are holding the date for us until we can go visit them next Tuesday) is 2 to 2-1/2 hours away from the photographers we're talking to and the musicians we hope to work with. Photographers will be busy starting at probably noon or so and going until 10pm. Musicians wouldn't be needed until 6pm or so and then maybe part of the reception (any live music likely done by 8 or so).

So what would you (or did you) do?


If it matters dinner will be about $72/plate with drinks extra, pre-wedding wine tasting is $15/person, and any sort of lunch would run about $50/person.