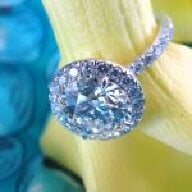 Joined

Jan 30, 2010
Messages

1,802
Hi
I need some help from you all again.
I have had my
GOG
RB diamond for over 6 months now and it is high time I got it (routinely) checked as well as my setting.
I really want to go to a recommended bench, where I can sit with them whilst they check it out. So far I have not come across this type of set up, mostly just high end stores, where their bench is on other premises. At my jeweller back home in Glasgow, I used to sit in the room whilst it (my original non
GOG
RB) was checked. I even saw it being set.
Please, please help. With each passing day, I worry about it getting damaged/lost. I also have issue with insurance due to its value and the temporary nature of our stay here. (we have a visa for 4 years and are not permanently resident). That is still ongoing.
I would really appreciate your help. I know that Mac-W, HOT and Arjunajane are all in this area, so if any of you care to give me any advice/recommendations, it would be much appreciated.
Thank you in advance!