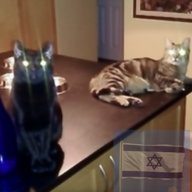 Joined

Jun 8, 2008
Messages

27,802
Where do you stand on this?
One extreme example is the Bloomberg and soda issue. Banning the sale of soda over 16 oz to "protect" the individual from him/her self. To assist the individual in the fight against obesity.
Seatbelt laws. No argument in that they do save lives. But once again the government is butting in and affecting one's personal freedom. Good reason? A just reason? Or is there no good reason to impinge upon one's personal freedom?
Smoking in public places? To what extent is it our responsibility not to pollute another's environment? Does the right to smoke "trump" (sorry couldn't resist) another's right to breathe non smoke filled air?
As a society do we practice personal responsibility and accountability? Do we take ownership of our responsibility for our own actions? Do we care about others or do we really just care only about ourselves? As a society are we ethically and morally conscious or are we corrupt when it comes to behaving in a considerate way? Do we need to be governed into social responsibility through mandates and legislations?
Or can we mind our own business and our own personal affairs without impinging on the personal freedoms of others?
And take back our personal freedom and behave ethically and responsibly and act on our own innate goodness?

Should we err on the side of personal freedom and liberty and not allow the government to control our behavior? As the founding fathers intended. Is individual liberty a fundamental right or a gift? And must we/should we preserve it at all costs?