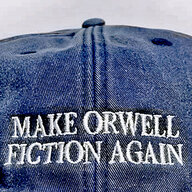 Joined

Apr 30, 2005
Messages

28,677
I see this as good and bad.
Good because it sends a message to these nut-jobs that they are unworthy of being associated with, and good because it protects everyone who walks into that doctor's office from the contagious-disease incubators (aka children) of these nut-jobs.
Bad because it ends the opportunity to educate how, overall, odds are, vaccines protect their kid and increases herd immunity.
http://www.slate.com/blogs/xx_factor/2016/09/07/new_pediatrics_study_says_doctors_are_disimissing_anti_vaxxer_patients.html?utm_content=inf_10_2641_2&wpsrc=socialedge&tse_id=INF_edbfbe707ae311e6bf8e470556fe0b22
Partial snip:
"More pediatricians are dismissing patients from their practices when parents refuse to vaccinate children, according to a study published in the journal Pediatrics in August.
The researchers compared national surveys conducted by the American Academy of Pediatrics in 2006 and 2013 to measure how doctors' experiences dealing with the issue of childhood vaccination have changed.
They found that 6.1 percent of pediatricians in 2006 reported that they "always" asked intransigently anti-vaccine families to take their kids elsewhere; that number had nearly doubled, to 11.7 percent, by the time the 2013 survey was taken.
This could have something to do with the fact that more doctors are coming into contact with vaccine refusers.
In the more recent survey, 87 percent of pediatricians said they'd has to deal with vaccine refusals; in 2006, only 75 percent said they'd encountered the problem."